"INJUNCTIVE RELIEF": IS IT AN EFFECTIVE WAY TO PROTECT TRADE MARKS ONLINE?
Keywords:
Internet, online infringements, intermediaries, injunctive relief, trade mark
Abstract
The third sentence of Art.11 of Enforcement Directive 2004/48/EC (ED) entitles intellectual property right owners to a right to apply for an injunction against a service provider for an effective enforcement and the protection of their rights online. This right has proven to be popular especially in copyright law as the Court of the European Union had been referred by national courts to decide on the applicability of injunction orders targeted copyright infringements committed online. It has also started to be considered within the trade mark context with the English case Cartier International AG & others v BSkyB & Others (2014). Trade mark owners are inclined to seek after injunction orders rather than pursue the liability of offenders who commit an infringement. And this is not surprising given that identifying and reaching each offender would be challenging and starting proceedings against every single one of them would perhaps be considered far-fetched. Besides, intermediaries' infrastructural advantages and their position within the online world make them arguably the best party to deal with the infringements committed online. Indeed, the core rationale of enabling right owners a right to apply an injunction against intermediaries is the principle of best cost avoiders. This indicates that the intermediaries are in a better position to apply such measures and to prevent or terminate infringing activities committed on their platforms although they are not the direct infringers in most cases. In that regard, this Article asks "Can injunctive relief indeed be regarded as an effective method to tackle trade mark infringements committed online?"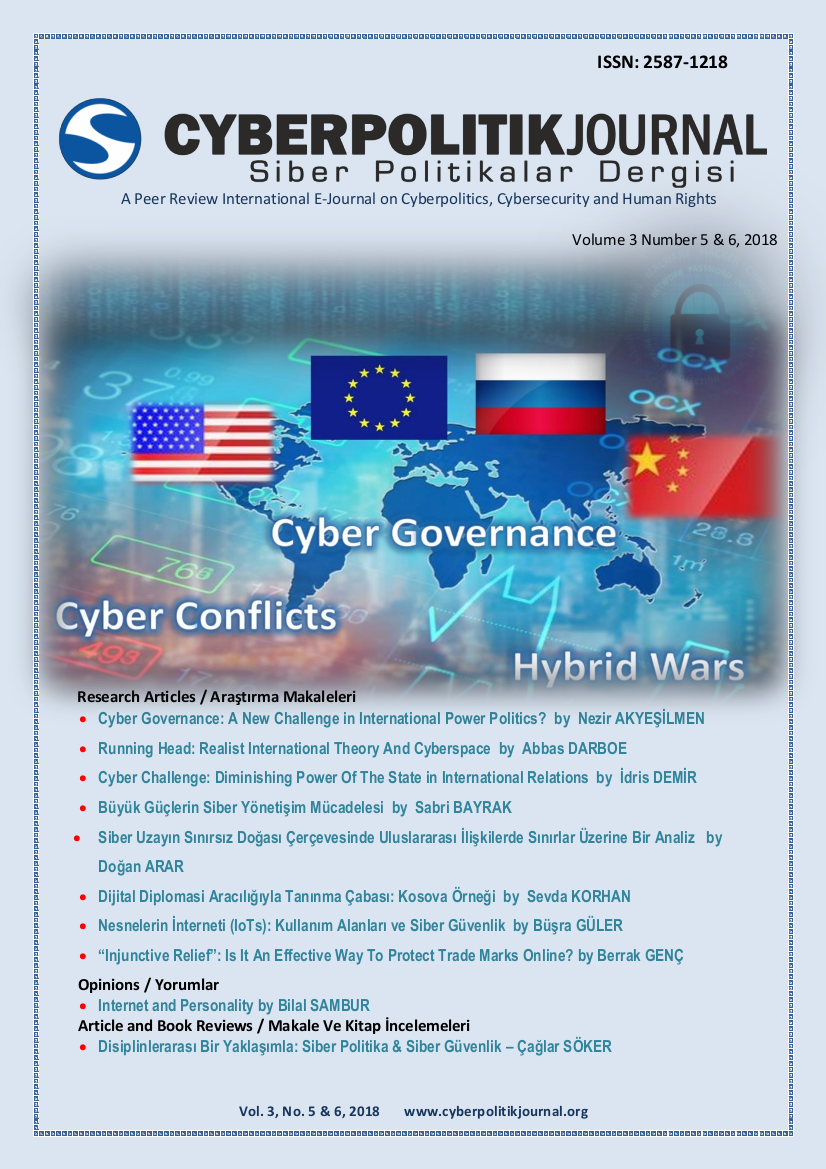 Downloads
How to Cite
GENÇ, B. (2018). "INJUNCTIVE RELIEF": IS IT AN EFFECTIVE WAY TO PROTECT TRADE MARKS ONLINE?. Cyberpolitik Journal, 3(5 & 6), 114-134. Retrieved from http://www.cyberpolitikjournal.org/index.php/main/article/view/46
Section
Research Articles
License
This work is licensed under a Creative Commons Attribution-NonCommercial-ShareAlike 4.0 International License.